what still lingers
approx. 5" x 3.5", 12 pages + handmade paper cover, pamphlet-stitched, edition of 8
a saint or a witch (cover)
edition of 5
5" x 4", 28 pages, pamphlet-stitched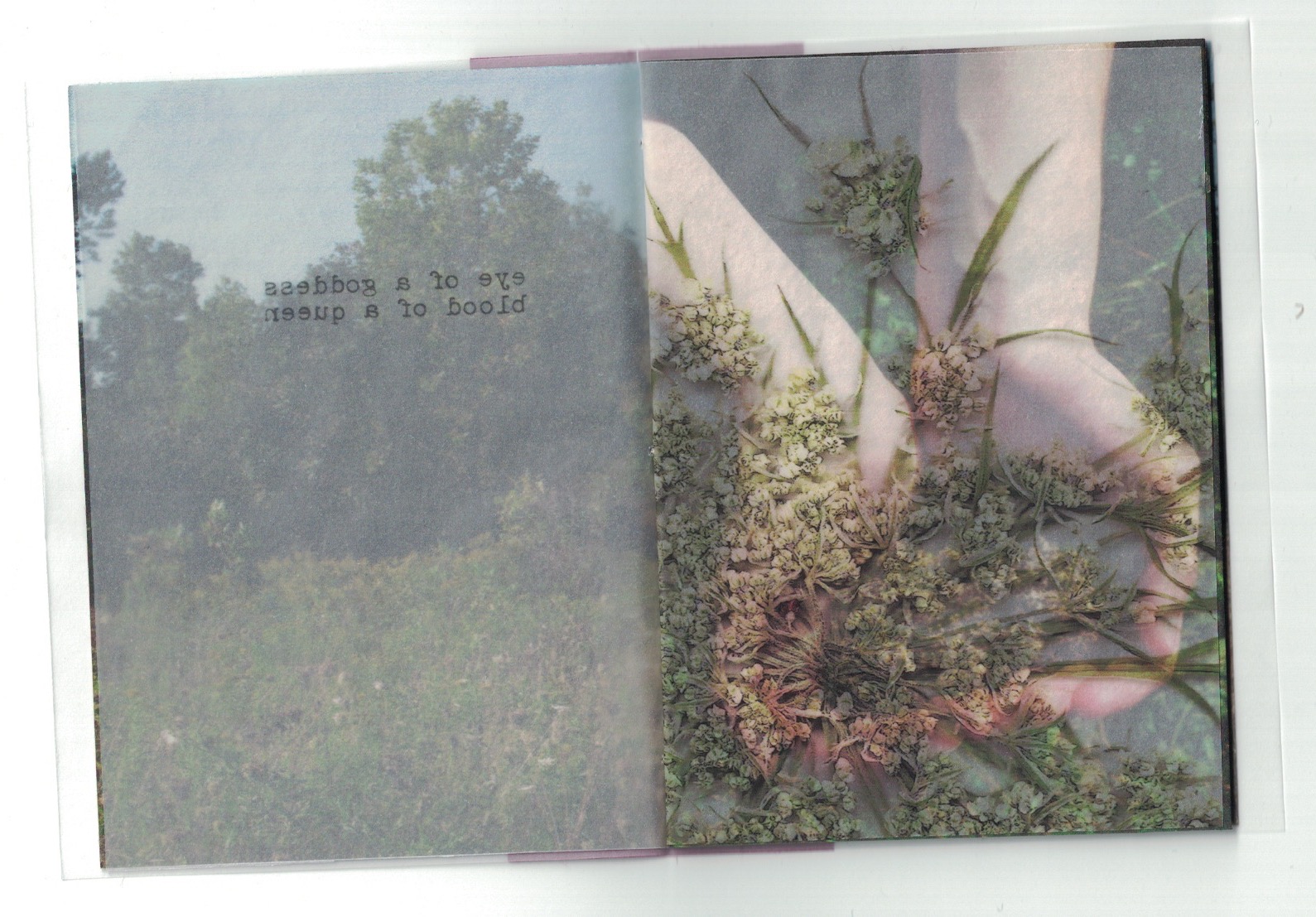 a saint or a witch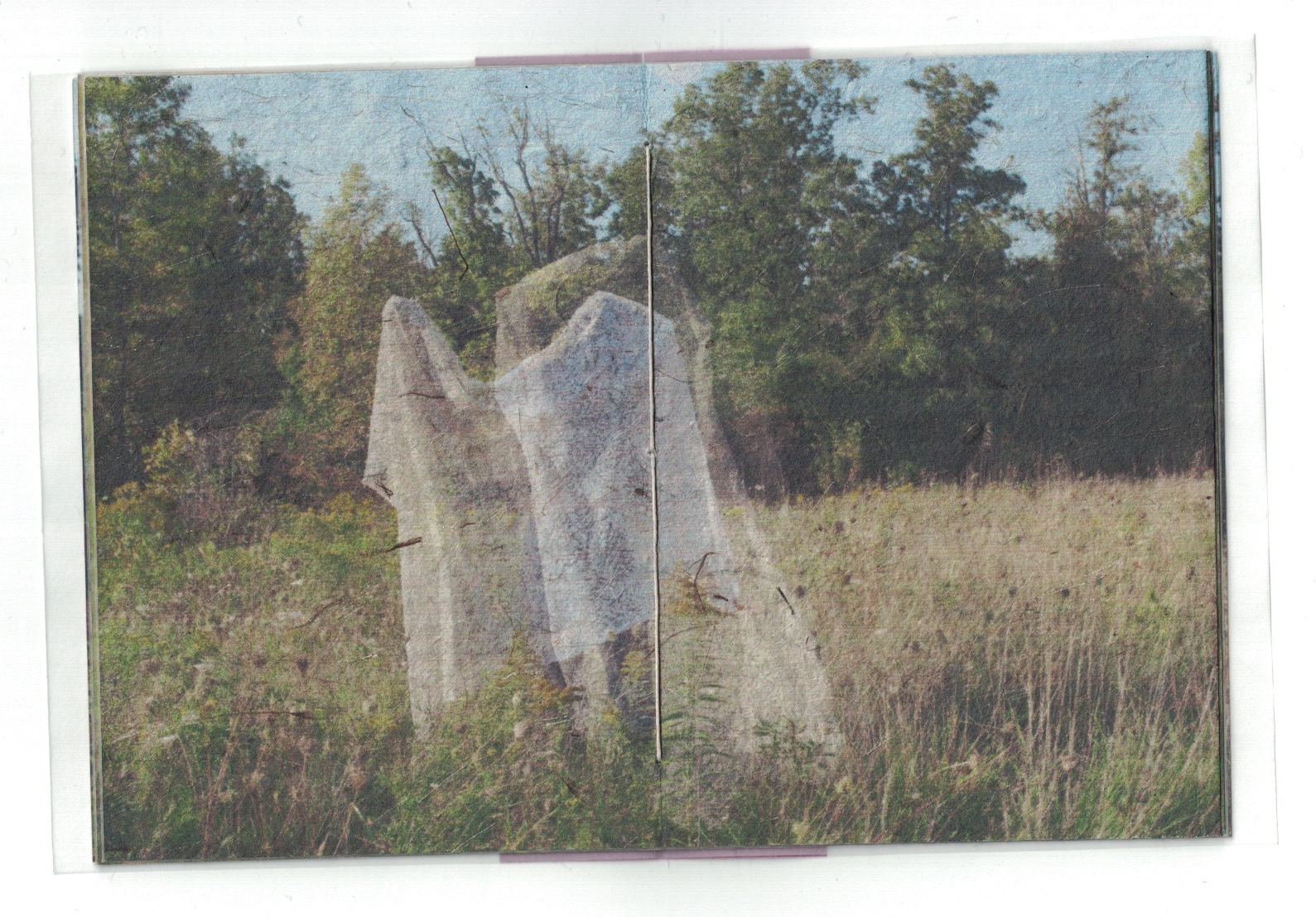 a saint or a witch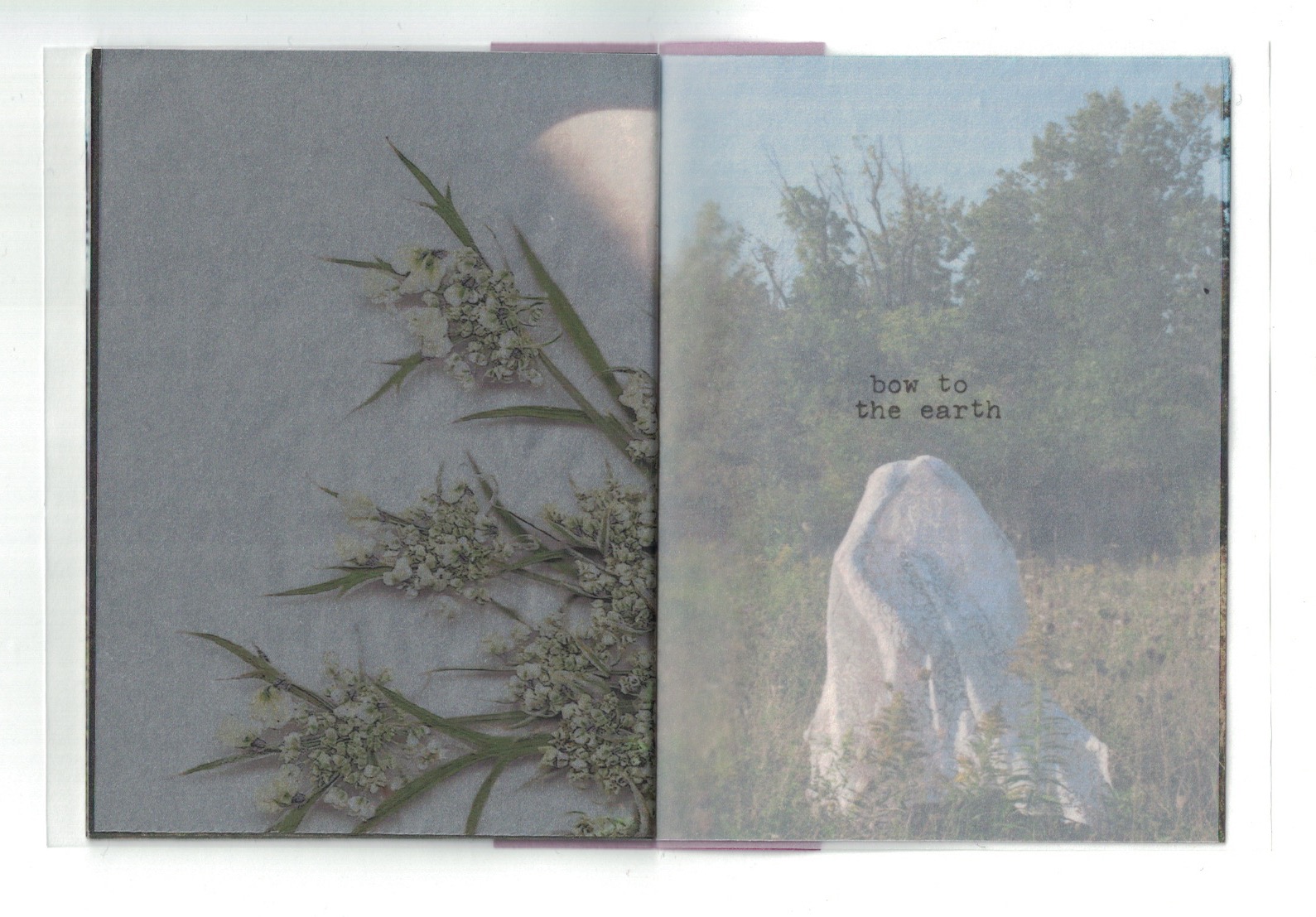 a saint or a witch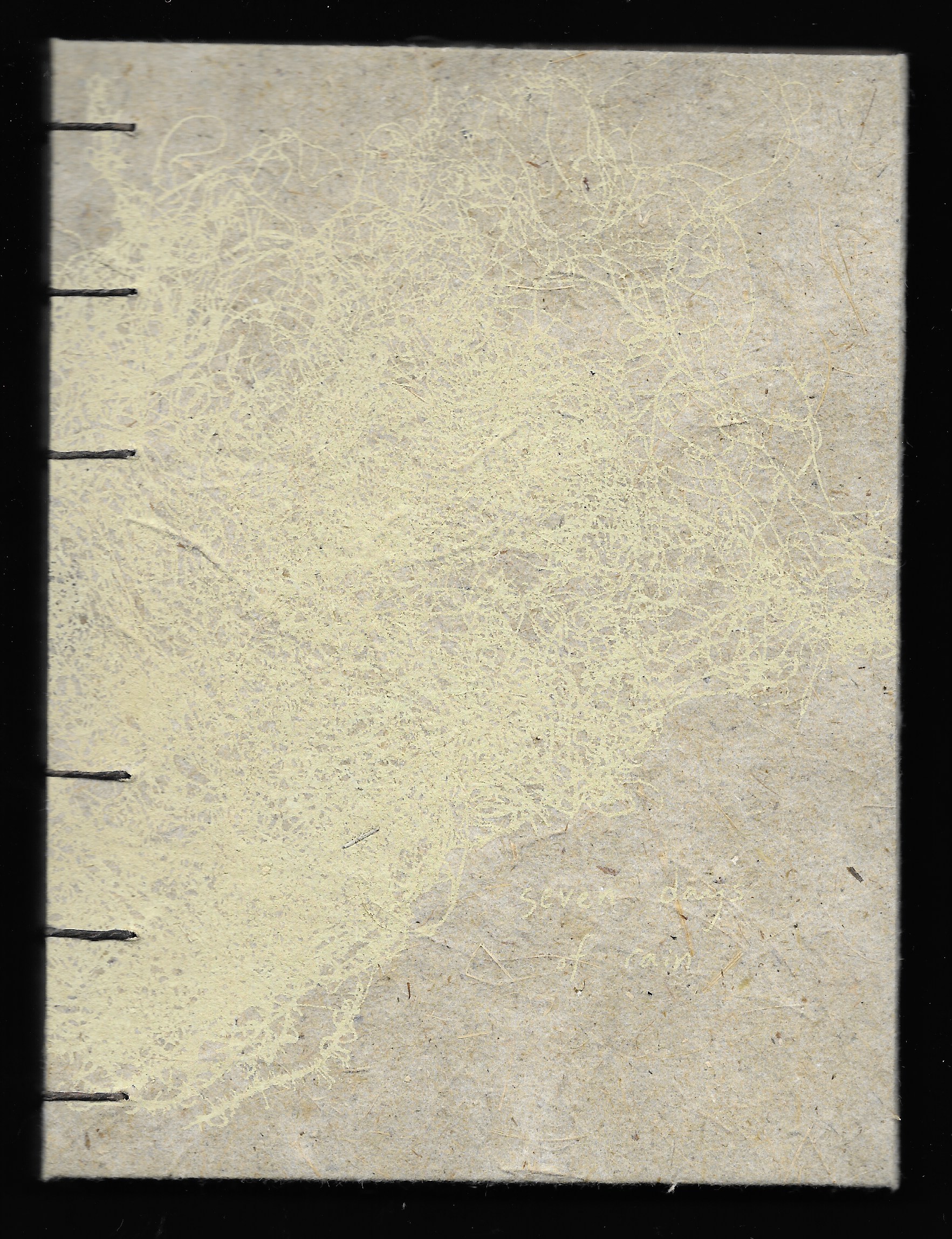 seven days of rain (cover)
edition of 5 + 1 artist's proof
7" x 5", 80 pages, coptic bound with waxed linen thread
seven days of rain is an artists' book about being made of water and living and loving among other bodies of water in the forest of the Adirondack Mountains. it was created during my residency at the Adirondack Interpretive Center in Newcomb, NY.
seven days of rain
seven days of rain
seven days of rain
seven days of rain
writing kit for the future
this book is made of woven nettle thread, paper handmade from cattail and flax fiber, linen thread, and a small twig button. the ink is concentrated black walnut dye in a found bottle and the pen is carved from a sumac twig.
as the crow flies
8.75" x 14", 20 pages (10 with images)
laser printed on handmade abaca paper, japanese stab-bound with waxed linen thread
wandering (cover)
handmade abaca paper and embroidery floss, 2.5" x 5", 16 pages, edition of 3
wandering (middle spread)
PASTURE (front cover)
16 pages, 6" x 8.75", stab-bound, edition of five
the covers are handmade flax paper with seed inclusions and typewritten text. the inner pages are inkjet prints on calligraphy paper.
PASTURE (first spread)
PASTURE (second spread)
PASTURE (third spread)
canacadea watershed (covers)
8 pages, 8.5" x 5.5", inkjet printed & typewritten on handmade recycled paper, pamphlet-bound, edition of 30
This booklet was made available via a guerrilla mailbox installed in the "rock garden" at Alfred University where the Canacadea Creek enters the campus. A copy is archived in the Special Collections of Herrick Memorial Library.
canacadea watershed (middle spread)