image for "A Nourishing Harvest"
scanned collage of local medicinal herbs printed on handmade coltsfoot-burdock paper
created for Sweet Flag Herbs/Sarah Sorci's project "A Nourishing Harvest", a community resource for safe, toxin-informed foraging and gardening in Western New York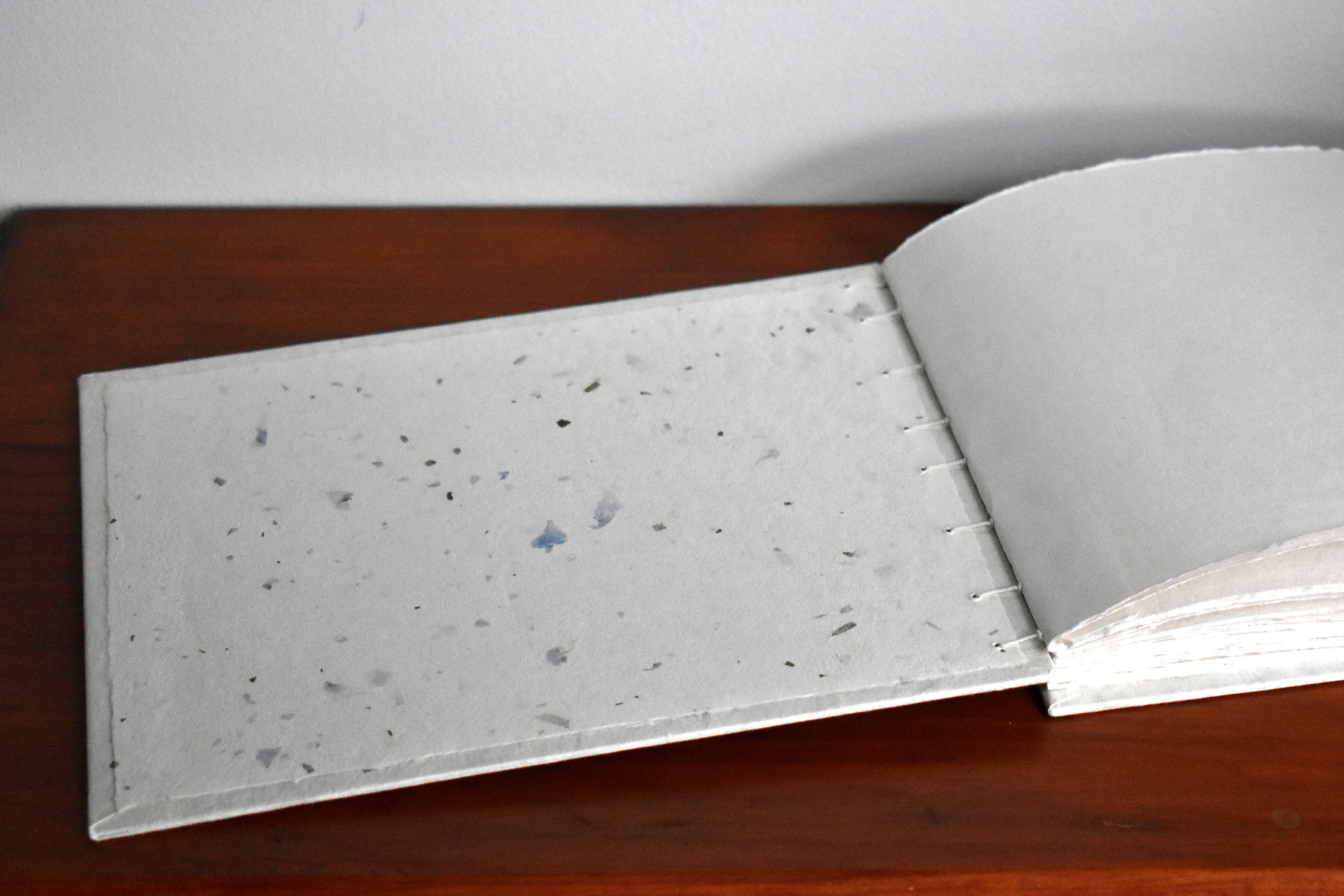 bridal guestbook
handmade cotton-abaca paper, blue delphinium flowers, tarragon leaves, linen thread, book board, and archival adhesive
journal for moving through grief
custom-made for someone to gift to their friend whose mother had recently passed. the inner cover is inscribed with a quote from Mary Oliver.
wedding invitations for David Percy & Christine Wajda
I had the pleasure of designing and making the invitations for my cousin's wedding - these are inkjet prints on handmade cotton-abaca paper with flower petal inclusions.
t-shirts for Living Acres Farm
Living Acres is a small family-run organic farm in Alfred, NY. These shirts were hand-silkscreened for their CSA members and customers at the Alfred Farmers' Market. Healthy soil for a healthy community!